Event Based Monitoring Advantages
Operators manage security events, rather than managing multiple software products.
Training is simplified and service delivery efficient.
Network efficient system as we only need to connect for the duration of each event.
Comprehensive multimedia audit trail of every event ensuring transparency in reporting.
Scripting allows us to build custom decision trees for our operators and tailor a solution to meet our clients precise needs.
Trained and experienced emergency management operators who are able to drive an event from verification to resolution.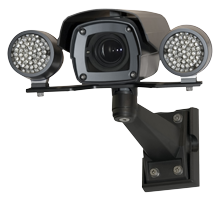 Are your cameras really worth having
Control rooms are associated with big screens displaying huge numbers of cameras crammed onto them. Practically speaking, the more camera views displayed the less they are monitored. Instead of being actively viewed, they simply become part of the background in the control room.
Our events based alarm monitoring platform consolidates all monitoring activities from any source, including video surveillance, access control intrusion, two way audio and GPS alarms. It's designed to compliment the investment you have already made in your existing security infrastructure by centralising your security monitoring. Our systems improve effectiveness while driving down costs and reducing the number of guards required.
The widest integration library in the industry allows you the purchasing freedom to select the best of breed security products for your operation.