Latest News (4)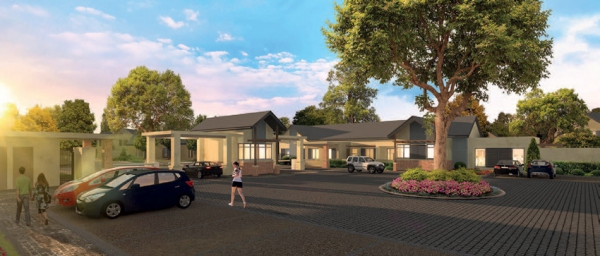 Article published in Hi-tech Security Solutions Magazine. Source: www.securitysa.com/7382r
The Helderberg Basin in the Western Cape has proven to be one of the busiest development nodes in South Africa. Acorn Creek is one of the new developments in the area.
With their experience in developing estates of this nature, MSP Developments recognised the value of security and the cost saving of getting it done right the first time round. From the start of the Acorn Creek Project, the developer appointed two security companies to form part of the design team. Security experts from Astrosec (independent monitoring and risk management specialist) and Fang Fences and Guards (security infrastructure specialists) were tasked to create a security solution that will effectively manage the estate's security risks.
Read more...
Article published in Hi-tech Security Solutions Magazine. Source: www.securitysa.com/52271n
Remote CCTV monitoring might be seen by some as a new fad on the security scene, but the strategy behind it is one that has stood the test of time. In fact, the strategy behind it predates modern policing by a few thousand years with the first police department only being organised in London by Sir Robert Peel in 1829.
For centuries before that, people in the community acted as security with watchmen placed in towers and on walls to act as early warning, or in other words, remote monitors. Modern CCTV systems exponentially extended the capabilities and reach of remote monitoring with the introduction of infrared and thermal detection capabilities as well as the element of deception with the launch of network covert cameras.
Instead of looking at the long list of advantages offered by remote monitoring, I would like to focus on the strategic use of remote monitoring as a component of private and public safety and security. The art lies in the correct implementation of remote CCTV monitoring within a greater security strategy. To get this right we need to ask ourselves two questions.
Read more...
Article published in Hi-tech Security Solutions Magazine. Source: www.securitysa.com/8264a
South Africa has one of the largest private security industries in the world, yet there is still an inadequate capacity to effectively combat crime in the country. According to the Private Security Industry Regulatory Authority (PSIRA) Annual Report, 2010/11, there were 8828 private security businesses registered as security service providers (which is an 18.35% increase compared to the number of companies registered for the previous financial year).
It is estimated that of the almost 1.7 million guards registered, only 400 000 are active within the industry. The figures have prompted a review of the regulation of the industry by the Minister of Police to address certain risks and threats identified. But what risks are there for the user of private security services.
Read more...
Subscribe to this RSS feed